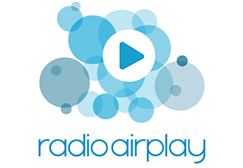 Get Your Songs
Played to Millions of
Internet Radio Listeners
Reach new fans and increase your music sales
RadioAirplay.com plays your music to a very large and real audience on sites like Jango.com, and you get to decide exactly who hears it. If your music is similar to Ani DiFranco, your songs are played to listeners of stations playing Ani DiFranco. If you sound more like Rihanna, you can target those stations instead. Airplay gives you detailed, daily reports on the things you care about: plays, likes, fans, and more. Basically, they play your music to the people most likely to become your fans. Get access to millions of listeners with an account and 500 spins FREE.
As an Oasis referred member, you'll be setup with a Radio Airplay account loaded with 500 promotional plays (royalty free). Get your songs played for music fans that already like your style or genre of music. Track your song ratings and learn what resonates with your listeners and what doesn't. Your songs will play to 500 people guaranteed. Then you will receive 10 free spins per week at no cost to you. If you want to reach even more listeners each week you can upgrade to Airplay Plus at any time. There's no obligation. Offer is for new accounts only.
Here's how it works:
1. Upload music and target the right listeners

Start by uploading your songs and photos. Next, choose the popular artists whose music is most similar to your own.
2. Get played on internet radio and collect fans

Your music plays on Radio Airplay and other radio sites, in stations featuring the popular artists you choose.
3. Get reports and data on your new fanbase

Radio Airplay artists get detailed reports on their new fanbase, a great resource for getting to know your audience.
Radio Airplay takes just minutes to set up and gets you free, guaranteed airplay to internet radio listeners.
NOTE: Offer is for new jobs only. The Oasis Tools of Promotion are included at no extra charge with 300 or more CDs.