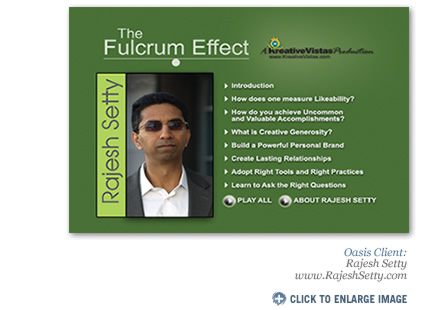 Expertly crafted professional DVD menus for $490.
With authoring services from Oasis you'll get a custom designed menu that includes:


DVD encoding
One main DVD menu design and one sub-menu design
A "play-all" feature
Up to 10 custom chapter points with static thumbnails (or twelve with motion video thumbnails)
We also offer color correction, format transfers, and much more – just ask.

Send in your DVD today for a FREE master screening.

Ready to go? Call us 1-888-296-2747 or email us at advice@oasisCD.com for complete pricing information.
Please visit these links for our DVD Menu Information Guide and our DVD Authoring Checklist.