Learn the business part of making
it in the music business – with a
FREE DVD
Oasis President and Founder Micah Solomon is a #1 bestselling customer service author and one of the top speakers on the customer experience, leadership and entrepreneurship. He shares his tips, pointers, and strategies with you in this exclusive DVD, shot at the famed Berklee College of Music in Boston in front of a live Music Business Management class.
Learn:
• Entrepreneurial secrets
• How to use the "corridor effect"
• How to be extraordinary
• Effective niche targeting
• Customer service tips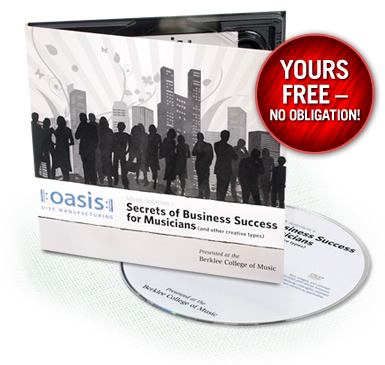 Not a Berklee® product or production.