The Best Vinyl Pressing, Bar None
Quality American-made vinyl records up to 150 grams with the fastest turn times around! NOW AVAILABLE - ORDER AS FEW AS 100 UNITS!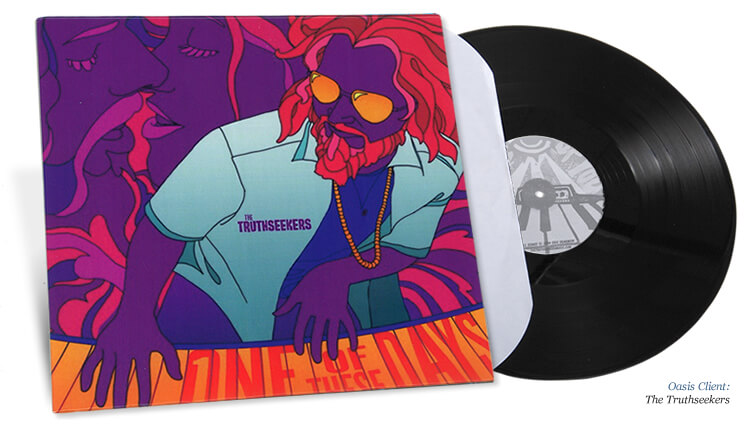 The Oasis Vinyl Family
At last! We are so proud to finally offer vinyl records to our customers. We've been wanting to do this for years, but have held off because we needed to do it right. We waited until we had the best vinyl manufacturing equipment (we're using vintage Hamilton presses, which have cut hundreds of classic albums of all genres) and - because cutting vinyl is a true art - we wanted to hire engineers who had decades of experience under their belts. And guess what? It was worth the wait.

We use only grade-A vinyl for the records and 100% Green Forestry Practices durable board stock and high-quality non-toxic vegetable based inks for the record sleeves. Not to mention all of our vinyl manufacturing is done here in the USA. Our vinyl records are truly something special. And that's going to make a serious impression on your fans.
12" Vinyl Records in
Full-color Jackets
Quantities as low as 200
Standard black vinyl record pressing
Color LP labels
Printed on 18pt. white boards
Unprinted inner sleeve
Lacquer mastering
4 test pressings
UPC barcode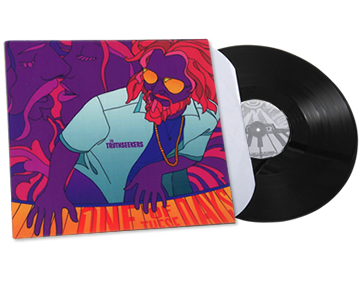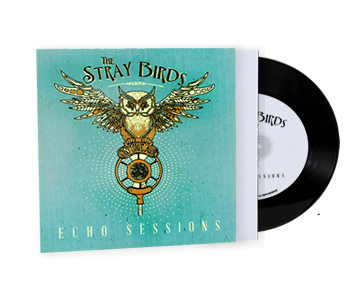 7" Vinyl Records in
Full-color Record Jackets
Standard black vinyl record pressing
Color LP labels
Printed on 15pt. white boards
Unprinted inner sleeve
Lacquer mastering
4 test pressings
UPC barcode
12" Vinyl available
Want more options?
We offer additional quantities and choices, including:
Colored vinyl
Multi-colored vinyl
Record jackets with spines
Gatefold record jackets
Full color inner sleeves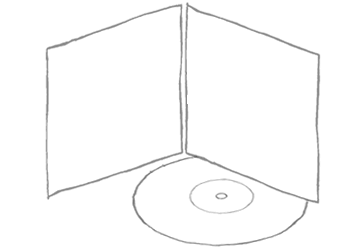 DETAILS: Tools of Promotion™ is not available with vinyl record packages. Need more than 5,000? Call 866-294-0100 for special pricing and services. Production time quoted is measured in business days from the time you approve your proof. Read our full terms and conditions.
Additional Information About Vinyl Records From Oasis
We press 7" and 12" records in your choice of standard black, random color, or colored vinyl
At this time we do not offer 10" vinyl or other sizes or custom shapes.
Our standard colors for colored vinyl are:

Transparent vinyl: red, blue, orange/gold, green, crystal clear, and coke clear.

Opaque vinyl: blue, red, violet, & yellow


All mixed color vinyl is truly a random blend of colors. By choosing mixed color or random color , the color choice is left to chance as any possible combination of colors can be mixed or used. No two mixed records will look exactly alike. Every record could be the same swirl of colors, or they could all be different. Your records might be blue with violet flecks or they may be dark colors or bright colors. You get the idea - anything is possible. Choosing random color records is fun as each record color will be a surprise!
All records (12" and 7") come with the standard small 1/4" center hole.
Standard weight for a 12" record averages between 140 and 150 gram, although the final weight is determined by your master content and vinyl color.
180 gram is available for 12" formats in black vinyl only.
12" 180 gram run closer to 190 gram for most records.
The average weight for a 7" record is 40 gram.
Please note that the longer your vinyl program is (i.e. the more minutes per side) the lower the volume of your records will be. This is due to the fact that the grooves need to be shallower and closer together if there is more music on the record.
Recommended maximum program lengths:

12" 33 1/3 RPM — 22 minutes per side.
12" 45 RPM — 15 minutes per side.
7" 33 1/3 RPM — 6 minutes per side.
7" 45 RPM — 4.5 minutes per side.
We recommend 45 RPM for 7" vinyl since 33 1/3 RPM, while possible, is sometimes prone to distortion. As a rule it's always better to come in a minute or two under the available time to ensure the best playback of the program.
Oasis offers vinyl post-production mastering from our very own multi-platinum Frankford Wayne® to ensure your audio masters are optimized for vinyl production. To achieve quality vinyl production, we recommend using a mastering house with significant vinyl mastering experience to prepare your supplied masters.
Oasis offers standard 12" record jackets with a narrow spine, and 12" record jackets without a spine for artists on a tight budget. Record jackets without a spine are similar to CD sleeves (but bigger).
We offer full-color printed 7" record jackets for a premium look to compliment your 7" record.
7" and 12" gatefold record jackets come with a right hand pocket. There is no left hand pocket.

All 7" and 12" record orders come standard with plain white inner sleeves. Full-color printed inner sleeves are available for 12" only.
All inner sleeves are on uncoated stock, including our color printed inner sleeves. This is because the uncoated sleeves are more durable and hold up better to wear and tear.
Record labels are printed on uncoated stock. Gloss label stock is not available.
Manufacturing of vinyl projects range from 6 to 7 weeks from start to finish depending on the time of year. Please refer to our pricing page for the most current turn time.
Estimated production turn times are not guaranteed as the vinyl manufacturing production process is delicate and susceptible to manufacturing disruptions.
Rush options are not available at this time.
All orders receive 4 test pressings.
Test pressings ship approximately 4-6 weeks after approval of your art proofs.
Test pressings are shipped to the delivery address entered at time of order, with a generic proof label and are packaged in plain white inner sleeves.
Test pressings should not be used to gauge the quality of your mix or mastering work. Please make sure you are 100% happy with your recordings before submitting your master for vinyl manufacturing. If we need to create a new set of test pressings because of an error on the master you provided we will charge you $800 for mastering, plating, and a new set of test pressings.
Test pressings are only used to catch any possible defects introduced during the plating process. You should listen for things like skips, pops, locked groves that cause repeats or excessive distortion. Please listen to your test pressings on a quality turntable. Quiet pops and clicks are normal. Super loud ones are not.
Remember vinyl is meant to be dynamic - not "loud". You should not expect your vinyl test pressings to be as "loud" as your digital files or CDs.
We offer professional vinyl mastering at affordable rates.
24- or 16-bit WAV files are preferred.
You can upload DDP files or other audio formats or mail in physical masters.