Audio Books big enough
for any multi-disc set
Extended disc packaging for retail and archiving
Call us at 1-888-296-2747 to get started.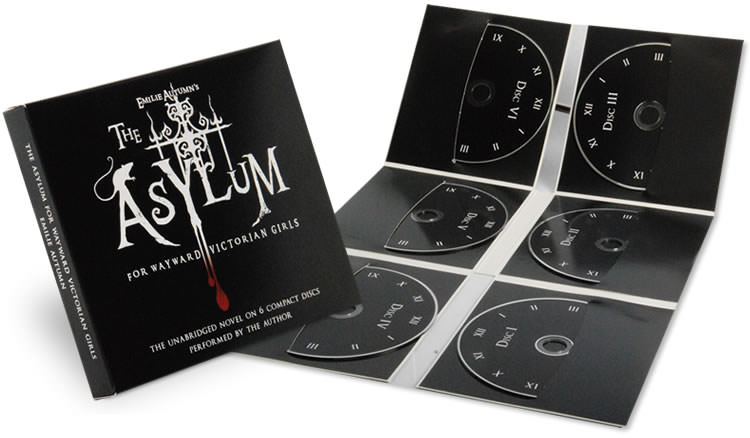 3 presentation packages
for authors, instructors,
and archivists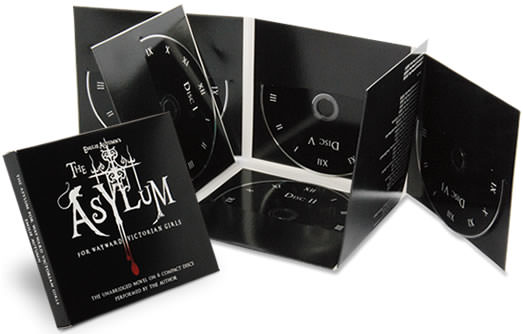 Audio Books
The retail standard.
The preferred option by major book retailers, this popular package is made with 100% green forestry practices board. Adjustable wallets inside a full color outer box allow you to present everything from a novella to a multi-part epic.
Capacity: 3 to 18 discs
Minimum order: 100 sets
Permavue Cases
A beautiful option in a durable package.
Permavue cases are a cleverly designed package with a hard plastic outer shell holding a variable number of disc "pages" inside. With a high-gloss, laminated exterior, it looks and feels like a high-quality hard cover book.
Capacity: 1 to 20 discs
Minimum order: 150 sets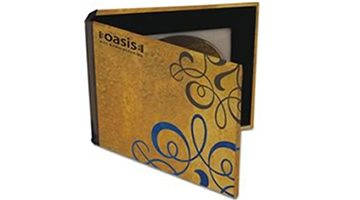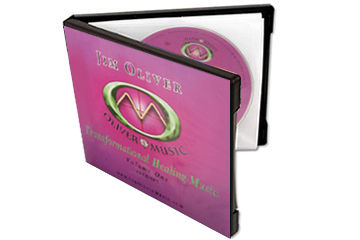 Uni-keep
Our most economical option for multi-disc projects.
A popular choice for instructional or archival applications, the Uni-keep is also a great option for musicians and filmmakers who have a need for a reasonably priced multi-disc package. A variable number of disc pages can be placed in a standard polypropylene case that accepts a paper wraparound cover. This gives you maximum flexibility with regard to set size and quantity.
Capacity: 1 to 10 discs
Minimum order: 100 sets
To order any of these packages, please call 1-888-296-2747 to speak with a knowledgeable Oasis Client Advisor. They'll help you pick the best option for your project and provide you with a custom quote.
DETAILS:
Tools of Promotion
™
available only on quantities of 300 or more. Quantities under 300 are CD-Rs or DVD-Rs. Production time quoted is measured in business days from the time you approve your proof.
Read our full terms and conditions
.