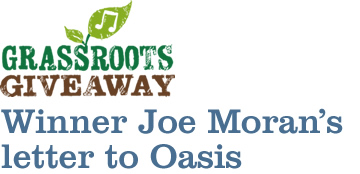 Hi Oasis,
My title track "Bird Herd" is featured on the movie trailer for the upcoming documentary, "The Man Who Saves Cranes", a collaboration of the International Crane Foundation, Audubon Magazine and AMI Radio from Bradenton Beach, FL. It all started when the photo editor from Audubon, Lila Garnet, got off the phone with Casey Hoffman at AMI about a contest to select a whooping crane song to be in their documentary. As soon as she popped in "Bird Herd", which is largely about whooping crane migration, I instantly won the contest and rotation on AM, FM, and Internet radio.
I had a tarot card reading a while back (not that I believe in this stuff) that said I would be successful in music and would travel. With a career as a floor-machine mechanic, it seemed unlikely. Yet, two years later, I had won this radio contest and was asked to travel to the Int'l Crane event in Baraboo, WI. There I met a personal hero of mine, George Archibald, who is like the Jane Goodall of the bird world. Surprisingly, he asked me for my autograph, and I ended up signing CD's for scientists from around the world. I was a celebrity for 4 hours and then went back home to work on floor cleaning machines.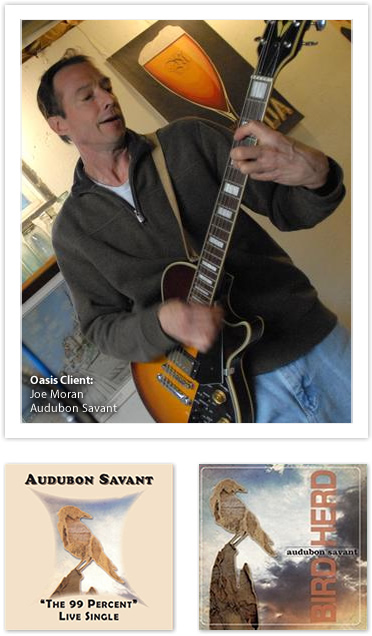 But apparently that tarot card reading had more in store for me!
Winning the Oasis Grassroots Giveaway is truly the opportunity of a lifetime, especially for a one-man-band recording artist. I've spent two years promoting myself with some mild success. As anyone getting started in the music industry knows, it isn't easy. Oasis has given me the tools to promote social change and awareness, promote environmental issues, and promote stewardship and responsibility with my music. Plus the gear and packages are top notch, professional, and awesome!
My second album, "Poochman", continues my observations about various topics: avoiding neighborhood parties, ecoterrorists, poetry from my late sister and her amazing criminal activities, raising my kids, and marriage. The album includes a punk-country song about homelessness and the 99% Live Single, an Occupy Movement anthem, all which will be released through Oasis. It's quite an interesting, diverse playlist.
OASIS has given me a format for change. I was just about to release my 2nd album with Disc Makers. Oasis gives me 2000 Digipaks, 100 posters and graphic design. This green company will fly 2 of us to the Folk Alliance Conference, with hotel, and give me 5 Platinum admissions, a Deering banjo, a CD Baby Pro Publishing Album, 500 Download Wristbands, 500 Download Cards, the Indie Bible Package, a one on one call with David Hooper with career advice from Music Marketing.com, a year's supply of strings and accessories from Ernie Ball, one year web hosting from HostBaby, a Godin Progression Boutique USB Transblack Quilt MN recording guitar, a Big Namba studio backpack, 5000 spins on Radio Airplay and 4 submissions in the NewSong Contest.
WOW. Oasis, I can't thank you enough for this incredibly perfect package for a DIY musician as myself. You make it possible for independent musicians throughout the world to have their message sent and their voice be heard.
Thank you so much,
Audubon Savant
cdbaby.com/cd/audubonsavant
P.S. Let's make conservation fun and cool.