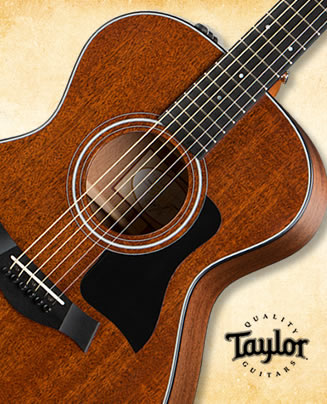 Oasis Disc Manufacturing and Taylor Guitars Partner for Another Guitar Giveaway with Winnings for All Contestants
Only one lucky musician will walk away with an acoustic guitar prize package, but everyone receives free spins from Radio Airplay.
Delair, NJ, October 6, 2016 – Oasis Disc Manufacturing has announced the Fall edition of their Taylor Guitar Giveaway—a full-bodied sweepstakes centered around a brand new Taylor 100e 100 series Acoustic Guitar.
Although the acoustic guitar may be the sweepstakes' crown jewel, Oasis is contributing a disc manufacturing package of 1,000 custom CDs in eco-friendly Green Wallets, as well as their Oasis Tools of Promotion™ package, which enables indie musicians to sell and stream their music worldwide with CD Baby, Amazon, Spotify, iTunes, and other leading platforms, and even collect royalties.
The complete grand prize package is as follows:
Taylor 110e 100 series Acoustic Guitar
Taylor Guitar Stand
Taylor Suede Guitar Strap
Taylor Digital Headstock Tuner
1,000 CDs in 4-panel Green Wallets from Oasis Disc Manufacturing
The Oasis Tools of Promotion™
Total value: $2,123
No contestant walks away empty handed. Everyone who enters the sweepstakes will receive 100 free plays on Radio Airplay—internet radio that guarantees indie musicians' work reaches millions of listeners already interested in your music style. Artists can even choose the popular artists they want to be paired with—from Jay Z to Justin Bieber and many others.
The Taylor Guitar Giveaway ends on November 30th. Indie artists looking to enter can do so at www.oasiscd.com/request/taylor-sweeps.asp.
The Oasis Taylor Guitar Giveaway is open only to legal residents of the US, Puerto Rico and Canada (excluding Quebec). You must be at least 18 years of age by date of entry to enter. No purchase necessary. Void where prohibited. Deadline for entries is November 30, 2016. One winner will be chosen at random on or about December 7, 2016. The complete list of sweepstakes rules can be found here.
About Oasis Disc Manufacturing
Oasis Disc Manufacturing is a leading CD & DVD manufacturer, specializing in eco-friendly products for independent musicians, filmmakers, software developers, and other content providers. Oasis offers CD & DVD duplication, CD & DVD replication, printing, custom disc packaging and design, Tools of Promotion™ resources, and the multi-platinum audio mastering of Frankford Wayne™. Oasis Disc Manufacturing is best known for its commitment to environmental responsibility by using 100% Green Forestry Practices stock and vegetable-based inks. Oasis has offices in Delair, NJ and the Washington, DC area (Springfield, VA).