Custom Commemorative Plaques
Celebrate a job well done with a custom-made plaque.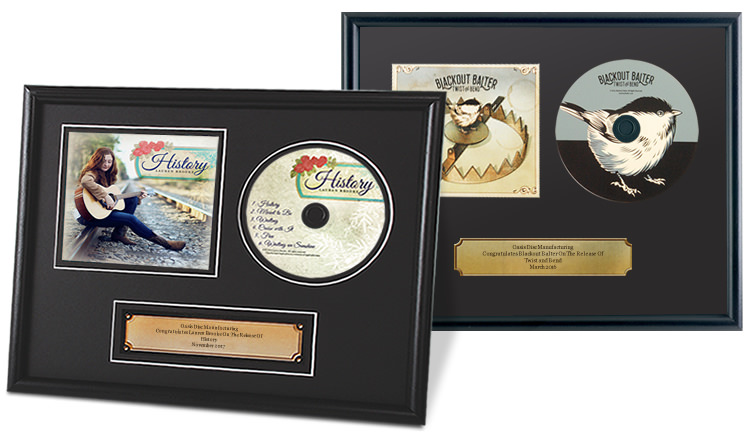 Completing your music project is a big deal—and something worth celebrating.
Mark the occasion like a pro with a custom-framed commemorative plaque. It's the ideal way to show off your big achievement. These popular plaques are available when you order any CD or DVD package format. And at just $59 each, you can afford one for everyone in the group.
Ask your Client Advisor for details when placing your order.
You have a music project to finish
Let's get started