About Oasis Disc Manufacturing
Deliver your message the way you always intended.
The Oasis Difference
Since 1987, Oasis has strived to provide independent musicians with sustainable disc packaging, quality creative design, and the tools needed to help artists distinguish themselves and deliver their music successfully to market. Many of today's household names—like John Legend and John Mayer—got their start as indie artists with Oasis. Many other previously established artists like Roger McGuinn, Nils Lofgren, and Ingrid Michaelson have also trusted their releases to us.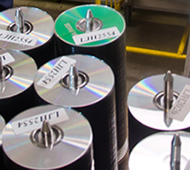 Everything under one roof
Oasis is one of the few companies in our industry that isn't a broker. Here's why this matters: Brokers farm out your project's manufacturing to another company, domestically or overseas. Then they hire the lowest-priced printing plant they can find to print your artwork. Then they may find yet another company to assemble your product and—with a little luck—ship it to you and your customers. So even if a broker has the best intentions, the simple fact is this: they have very little control over the quality or speed of the work their subcontractors are doing on your project.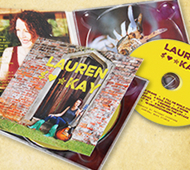 That's not the way we do things at Oasis.
Subcontracting doesn't serve our clients, who need high-quality products done right every time, on time. Instead, we cut the glass master right here. We replicate the discs ourselves. We print your packaging, in whatever formats you need. (We're a licensed Digipak® printer. We print each of our Soft Spot® packages, stapled booklets, and all other Oasis products here, to our own exacting standards.) Finally, we assemble your finished product right here in our plant, where we can do quality checks before it gets delivered to you.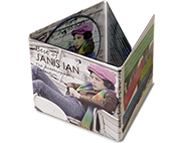 "I can't say enough good things about Oasis. Most importantly, when you have a question or a problem, a real person responds—and takes responsibility. In a world where everything is someone else's fault, that's a huge 'use Oasis again!' for me." – Oasis Client: Janis Ian, janisian.com
The Oasis Guarantee
Our reputation was earned one client at a time, standing by our products and services. The guarantees below reflect our commitment to you.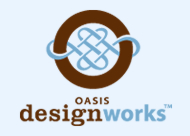 We guarantee your graphics and design proofs.
The graphics proofs we prepare from your art files will meet your standards or you get your money back at the proofing stage. And when you choose to have our award-winning professionals at Oasis DesignWorks™ create your package design, we guarantee that you'll love what we create for you or we'll refund your money in full at that time. Learn more about Oasis DesignWorks.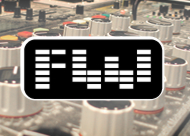 We guarantee our mastering
We will, if you choose, master your CD at our Frankford Wayne™ mastering facility for a fraction of what it would cost non-Oasis clients. And because you're ordering your mastering work through Oasis, we guarantee we'll master it until you're satisfied—or we'll run your master straight, with no mastering charge. Learn more about Frankford Wayne Mastering.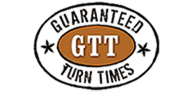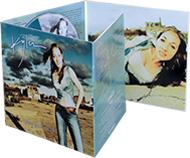 "Oasis has introduced me to many opportunities in the industry. They've hooked me up with the cutting-edge packaging I've used throughout my career to distinguish the look and feel of my product. And as always, the Oasis folks have been a pleasure to know and to work with. Combine this with their support for the musical community we all are part of and you'll know why I continue to make them an integral part of my team." – Oasis Client: Kyler England, kylerengland.com
Let's get you started
Give us a call at 1-888-296-2747 and tell us about your project.