Oasis Difference #5
Eco-packaging: highest standards and widest selection.








When some companies offer eco-packaging, it seems like a bit of an afterthought. But we have been the pioneer in our industry in the field of eco-packaging, and it is truly at the front and center of what we offer.
At Oasis, we've introduced some of the most respected names in eco-packaging to the independent music market: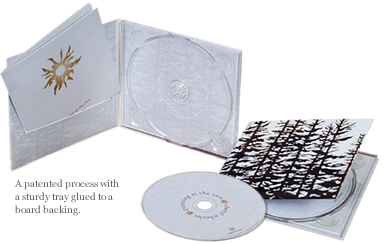 We are a licensed Digipak printer, which means we do it right, to proper specs, and you can feel great about it. And now, Oasis has added a 100% recycled tray option at no additional charge. Recycled tray is currently available in black only, and features 100% recycled content, minimum 10% recycled content. Non-recycled clear tray also available.

Your disc is held gently in place by a tiny nub that avoids obstructing your artwork. Your choice: 4, 6, or 8 panels, white or black nub.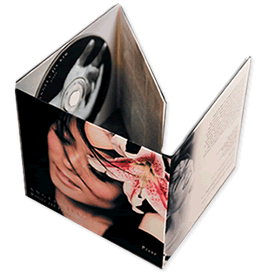 Want to save some money? Economical eco-options!
CDs for a buck in full color printed sleeves (even less – just 90 cents! — if you don't get plastic wrap!
We have three more eco-packaging options for you:
Almost all of our eco-packaging comes with your choice of a protective UV ultra-gloss finish or a beautiful, ultra-premium matte finish — FREE.
Oasis is proud of its environmental practices. All Oasis packaging and printing is done on 100% certified Safe Forestry Practices board and paper stock, with vegetable inks and a minimum of 10% post-consumer recycled content. Click here for more information on Oasis eco-packaging and environmental practices.