Release a CD that gets the cash register ringing!
Please fill out the info on the right so we know how to send your goodies to you:
Including:
• Your Exclusive tutorial disc on having a successful, profitable CD Release party, by David Hooper
• How to Thrive in the New Music Business: 10 Tips from Micah Solomon
• ... and More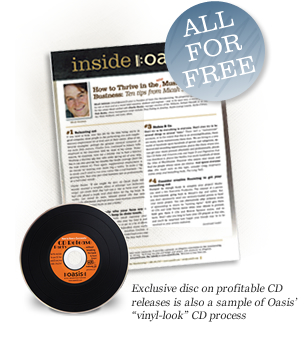 In a hurry? Download our catalog here.
(But still, fill out the form for your free tutorial CD and more.)