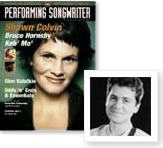 Industry Insight: The Innovators
by Bill Parsons
Bill Parsons is a performing songwriter who lives in the Washington D.C. area, and is a Contributing Editor for Performing Songwriter magazine.

Oasis Disc Manufacturing
The Digital Age put the cost of producing high quality sound recordings within reach of an entire generation of artists. Since 1991, replicating those recordings has been the meat and potatoes business of Oasis. As a replication company, Oasis offers an unusually large range of graphic design services, innovative packaging concepts, and replication technologies. But Oasis doesn't stop there. Oasis President Micah Solomon has made a habit out of pioneering new products and services for the rest of his clients' real world problems. From bar codes to top spines to CD display boxes, Oasis throws in all the extras to make sure its clients' projects are ready for retail. Then it goes two steps better by giving artists access to national airplay through its highly regarded OasisSampler CD program, and national distribution through its relationships with distributors.

"Oasis was originally a recording studio launched in 1988," recalls Solomon. "While I ran the studio, I simultaneously had a day job as a temp. Then I got sick of how we would send off well-recorded masters and the artwork would be terrible. Or the sound was bad. And I thought 'I can do this better.' A year or more into doing that, I had the idea of getting the music out to radio. When I started out, it was about getting a good recording, then it was about getting a good replication job. Now I saw that our clients didn't know how to promote their music, so we started a program called OasisSampler towards the end of '95. It's now grown into a very multi-genre program, with Acoustic, World, Adult Contemporary, Ambient, Alternative, Children's, Classical/Instrumental, Pop, Rock 'n' Roots, Jazz, Country, Underground, and Blues.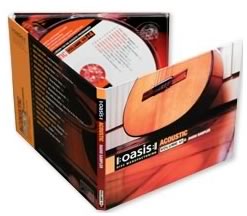 Oasis radio broadcast samplers
The reaction from the DJs has been exceptional. We've been on Top-10 lists of CDs being played. And we send all of our clients a copy of the radio lists we use, which is intellectual property that's really valuable. If they're really go-getters, clients can follow up on the list and often get a nice response from DJs in terms of requests for the rest of their record. And it's a sweet thing to have on your resume – to be on the same CD as Richard Shindell, the Indigo Girls, or Greg Brown. Just to get it in on the same breath. A lot of people make CDs as a labor of love and don't always get around to promoting their music to radio, so this is one chance that makes them happy."
Being included on two OasisAcoustic samplers made North Cambridge, MA singer-songwriter Janet Feld very happy. It increased her airplay, and even landed her first gig in New York City.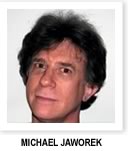 "I listen to every single sampler he sends me," adds Michael Jaworek, chief talent buyer at the legendary Birchmere, Rams Head Tavern, and Iota Cafe. "I always discover people I've never heard of who are tremendously gifted. The samplers are a great way to hear people in various idioms and be aware of them when they're not on your doorstep."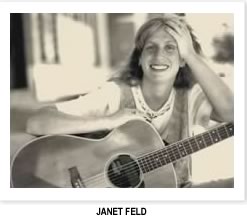 "I've been on two samplers," reports Feld. "On the first one, it was my first album called 'Things That Fall From the Sky' that nobody knew. It was a brand new thing at that point. It was just a combination of knowing Oasis was going to do it, and Micah Solomon being really great. It's so easy to do business with them. I kind of did it with the idea that it might not help, but it couldn't hurt. I ended up getting played on radio stations where they had never heard of me to begin with. It was a nice introduction for me, especially for a first album. When the second album came out called 'Tick Tock World', I sent it out to them right away. This time around, even more people were actually listening to the sampler. I've gotten requests for the whole CD from a whole lot of people. And then I got an offer to do The New York Songwriters' Circle who heard my song on the sampler and loved it. I'm really excited about doing a gig in New York City at The Bitter End. It's a great series."
"I think that businesses tend to offer less rather than more," concludes Solomon. "There are all sorts of opportunities to offer more to musicians. The opportunities are easy to find and often worth doing. The general principle is to try something, see how it works and tweak it to make it work better. You can't just stay home and sit in a vacuum. You've got to work hard in order to give people what they want."